Research Group
Current Members:
Postdoctoral Researchers:
Graduate Students:
Annika Füernsinn (Ph.D.) 2019-
Somya Singh (Ph.D.) 2018-
Daniel Adu Owusu, (Ph.D.) 2017-
Mohammad Akbari (Ph.D.) 2016-


Himesh Bhatia (M.Sc) 2018 -
Greg Harrington (M.Sc) 2017 -
Visiting Students:
Simon Michalowsky, Institute for Systems Theory and Automatic Control (University of Stuttgart), (Ph.D.) 2016-
Undergraduate Students: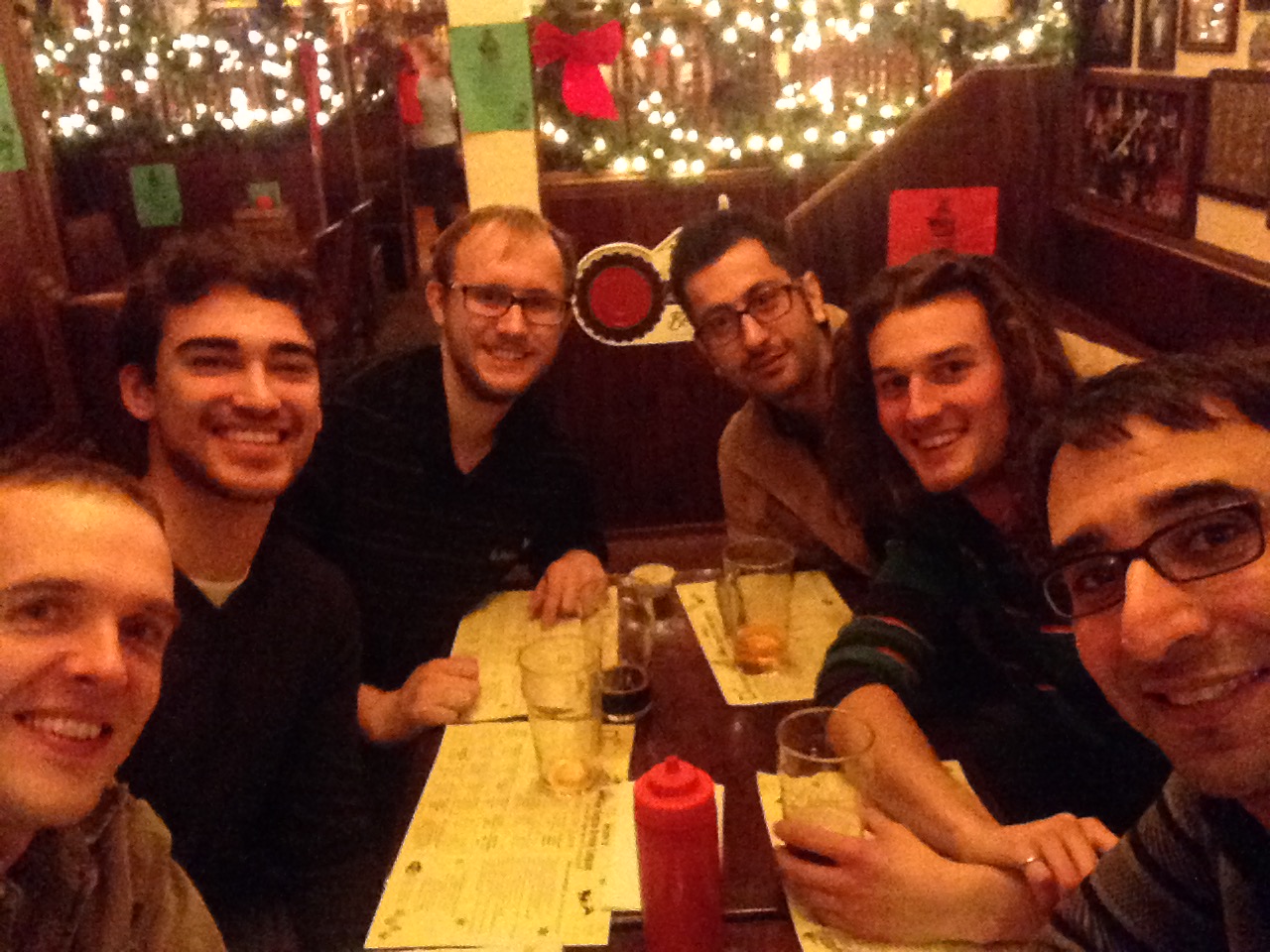 Alumni:
Postdoctoral Researchers :
Dr. Robert Kipka 2014-2016 (Assistant Professor in Mathematics, Lake Superior State University)
Dr. Kexue Zhang 2017-2019 (Postdoctoral Associate, Department of Mathematics and Statistics, University of Calgary)
Graduate Students :
Visiting Students:
Ali Khanafer, Coordinated Science Laboratory (University of Illinois, Urbana-Champaign), 2013-2014, now at IBM
Undergraduate Students:
2016-2017:
2015-2016:
2014-2015:
Drew Steeves (Summer Research)
2013-2014:
(Thesis):
2018-2019: Luke Chau, Simon Kersten, Thomas Huckell, Benji Christie, Coby Davis, Ted Bursey, Julian Gailiunas, Jason Benchetrit, Lachlan Devir, Chris Caromicoli, Andrew Downie, Alex Taylor, Adam Boljkovac, Steven Lee, Patrick Chin, Jordana Sherman
2016-2017: Cleo Savides, Joshua Dirocco, Mareena Macpherson, Greg Harrington, Sarah Colquhoun, Kerem Ataman, Tristen Ognibene
2015-2016: Taylor Reynolds, True Wilson, Matthew Boyd, Jacob Malleau, Soraya Weaver, Rehman Shivji, Aaron Short
2014-2015: Drew Steeves, Jeremy Coulson, Ted Donnelly, Thomas Hall, Ryan Farrell, Mikhail Hayhoe, Justin Ma, Mark Mahony, Matthew Slavin, Michael Mehta, Kendra MacKay, Eve Laverty, Hannah Koke, Daniel Potvin, Brendon Conklin, John Ramsey, Brynn Vadala,
2013-2014: Evangelian Collings, Marlee Vandewouw, Karin Martin, Ian Ross, Taylor Adams,
Note to prospective students:
I am constantly looking for talented M.Sc. and Ph.D. candidates with interest in the areas of applied mathematics, especially systems and control, geometric control, distributed control and optimization, and game theory. If you are interested in working with me, please apply to our program:

Apply to Graduate Studies

indicating in your application that you are interested in working with me. Since the primary focus of my research is theoretical, having a strong background and interest in mathematics increases your chance of being admitted. If you currently hold a scholarship, NSERC, MITACS, etc. and the intersection of your research interests with mine is not of measure zero, it is very likely that you can be admitted to my group.