The 1998-1999 RMC/CMR Varsity Badminton Team.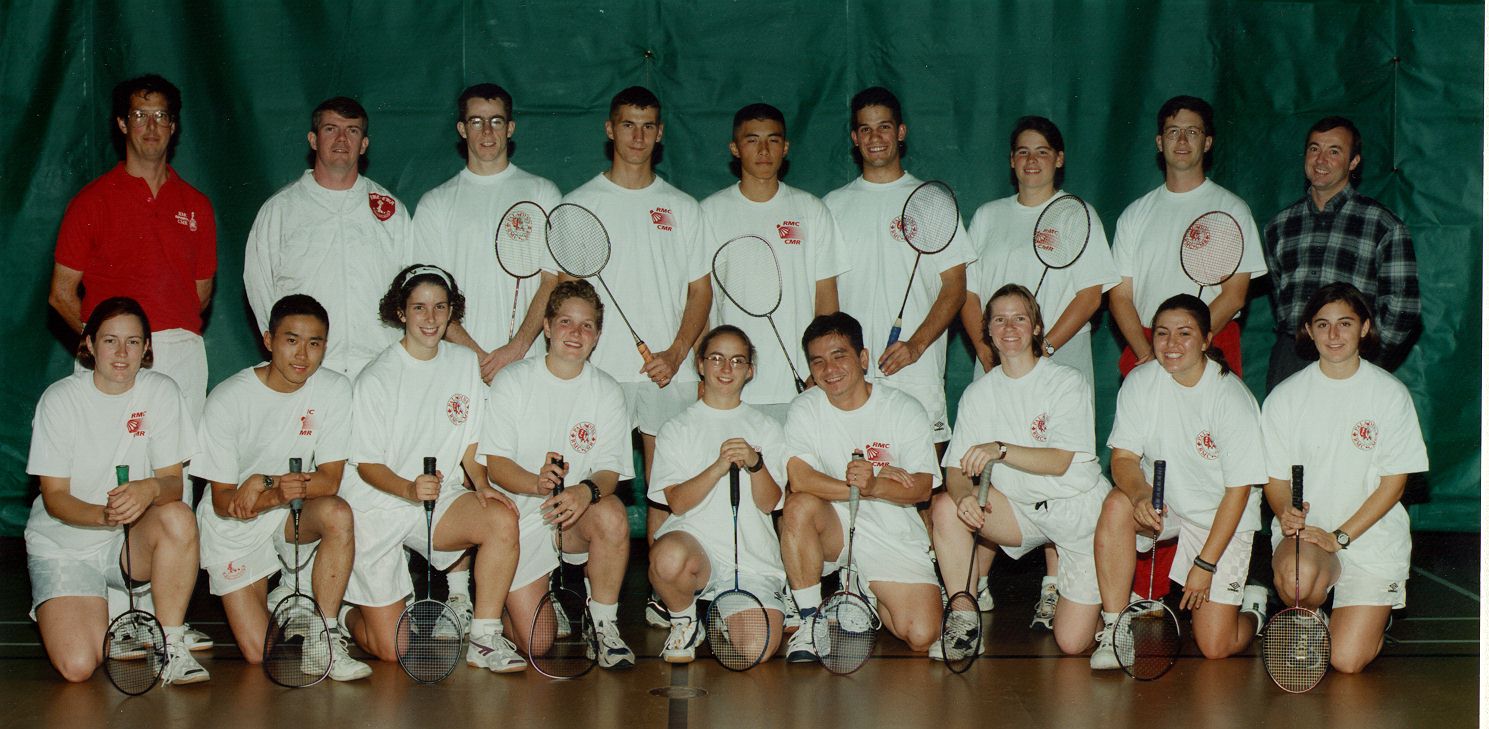 Front Row (left to right): Twyla Rettmann, Howard Yu, Marie-Josee Beaulieu, Sarah Smith, Tiger Theriault, Phu Nguyen, Isabelle Jean, Rae-Lynn Richard(Team Manager), Annie Delisle
Back Row (left to right): David Wehlau(Coach), John Gilliam(Asst. Coach), Brandon Kane, Vincent Dawe, Jon Lee, Benoit Achim(Captain), Melanie Paquette, John Graham(Asst. Coach) and Jocelyn Girard(Chairman).