The 1999-2000 RMC/CMR Varsity Badminton Team.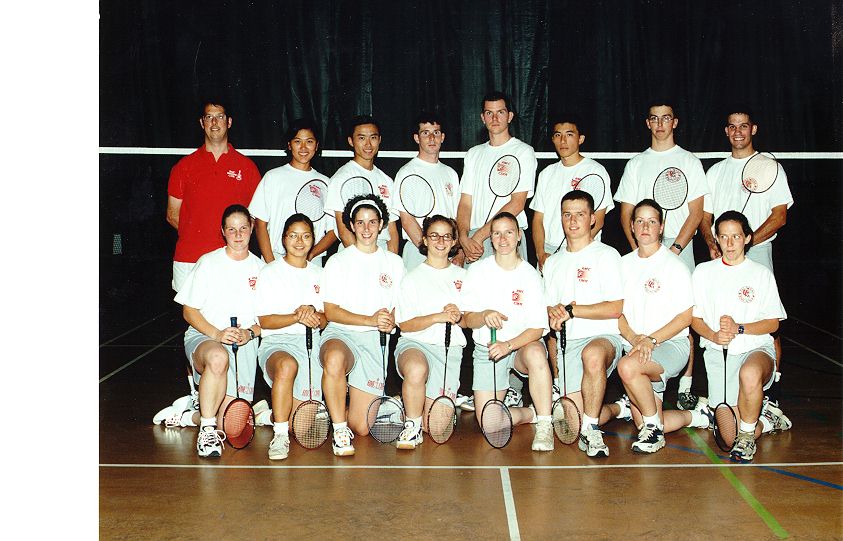 Front Row (left to right): Sylvie Allaire, Anthea Chang, Marie-Josee Beaulieu, Tiger Theriault (Team Manager), Isabelle Jean, Jean-Luc Plante, Jennifer Polkiewicx and Elise Gilbert.
Back Row (left to right): David Wehlau(Coach), Alinah Cruz, Howard Yu, Sabin Basque, Allan Ferriss, Jon Lee, Ryan Donovan and Ben Achim(Captain).